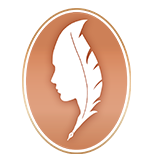 Seeing the Story
When we know each other's stories, we can truly know each other. We can understand each other. We can love each other. Every person, every family has a story. What's yours?
See Others' Stories
Share My Story
See the Stories
Those strangers you see or hear about…
they're people just like you. They love, they mourn, they rejoice. Their families were on a journey,
and so are they.
Just like you.
Share Your Story
Maybe you want to write it out…
maybe you want to chat on the phone…
maybe you want to record a video.
You can choose whichever method you prefer!
Share the Opportunity
As you browse others' stories, you may be remembering one you heard from a friend or neighbor…one you know needs to be shared.
Forward this information to them, and tell them how eager you are to hear their story.
Our Mission & Vision
It began with a fictional character…
As an author, Seeing the Story founder Roseanna M. White fully believed in the power of story. The more books she published, the more she began hearing from readers who also had stories to tell ~ stories of their family members or their own life that mirrored something that happened in her fictional tales. As she edited one of her novels, she decided to extend an open invitation to her readers to share their stories. But it didn't take her long to realize this was a bigger idea than one novel or one invitation. Preseving families' stories is a worthwhile goal, capable of changing us all.
a message from the founder
How Stories Change the World
Next Steps
Lots of Ways to Get Involved.
Host a Story Collection
Want to encourage the telling of stories and help collect them? Consider hosting an event, either in person or via one of our Zoom meetings, at your CHURCH, LIBRARY, or FAMILY REUNION. Click the "Get the Kit" button for ideas, starter questions, and a checklist of things to have with you!
Share the
Stories
Upload your pre-recorded stories via our submit links, and you'll then be able to share the finished products with all your family, friends, and neighbors!
Get the
Badge
Bonafide Story Collectors can wear the badge with honor! If you're collecting stories, feel free to display our Story Collector badge on any of your online accounts! You can also request a sheet of stickers to share with anyone who attends one of your Story Collections.